Death (The sword is as big as it is in the picture)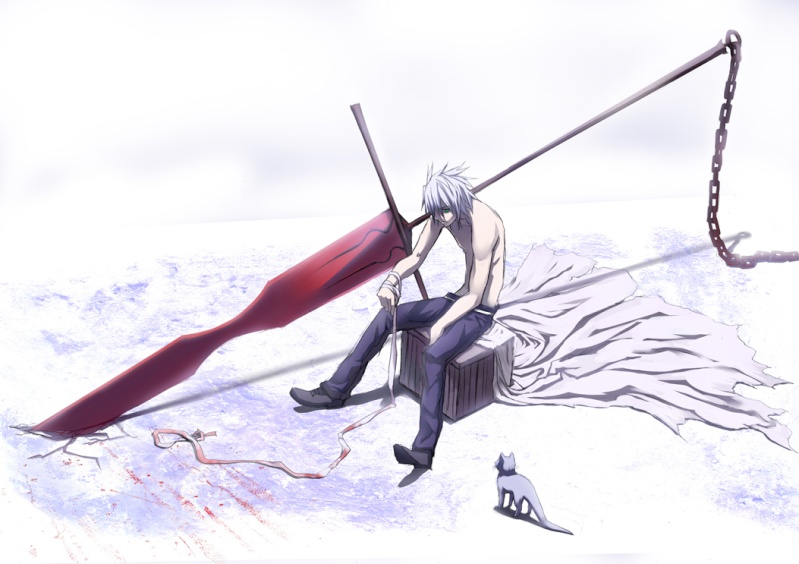 Despite being a sword, this weapon acts as Fang's death scythe. Death possesses several traits, which makes it what it is:
-Adaptable to energy.
-Adaptable to environments.
-Deconstructs whatever the blade touches.
-Effortlessly controled by Fang.
-Automatically reaps the soul of whoever else hold this sword.
-Immune to Light based energy.
-Devours dark affinity type energies.
-Indestructible.
-Can cut and injure the translucent and intangible.
-Negates and nullifies any soul energy used against it.
-Can cut into the ethereal realm.
-Imbued with the power of Rave, it can control and manipulate all elements.
-When cut by Death, the soul is also damaged.